Fire & Rescue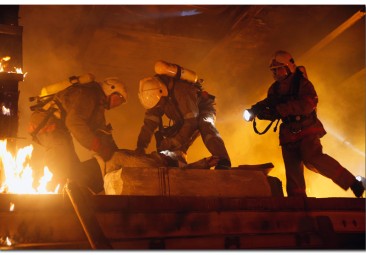 Chirange Incident Commander (with GPS tracking) has been specifically designed to meet the universal requirements of Fire & Rescue Services providing Senior Fire Commanders be they on scene at an incident or at HQ with accurate real time positioning of all their firefighters, which can be viewed the latest Android tablet devices.
Using Chirange Incident Commander, fire commanders can visually monitor the exact locations of all the personnel attending any incident, day or night, in any weather or smoke condition, in addition commanders can annotate areas on screen using simple finger navigation designating particular work sector areas or danger zones for personnel which automatically trigger geo-fencing alerts should predefined perimeter rules be broken.
Firefighters can be assigned or viewed in specific groups, like water hose teams or tasked BA duties, every firefighters name is labelled on screen with Chirange providing fire commanders with a true firefighter command view of real time information concerning the incident, which is all digitally recorded and can be replayed later for post incident analysis.
There are numerous customized post incident reports are available to commanders as Chirange also acts like an incident management system, gathering comprehensive information of activities and movements to review later.  Chirange Incident Commander can be instantly deployed at large industrial or chemical fires, factories, grass and wildfires.
Chirange Geospatial Tracker will track firefighters inside buildings.